A Letter to A Friend (11/17/19)
The Struggle, Be Present, Creativity, Working Less.
Hi friend,
This was one of the weeks when you do a lot of movement, but feel like not moving anywhere. Work gets stuck. Hobbies are no longer of interest. Even training, which has always been a joy, starts to feel boring. 
How do I deal with this? 
Well, not very good. I do procrastinate and feel like shit. But one thing I learned from encountering this existential angst over and over again is that it is not gonna suck forever.
Life is like a river full of boats in that sense. Boats are different things that you have in life. They come and go. But life itself is much more than a single boat; it's the river, the bank, and the valley behind it.

I think it's important to notice these situations and develop your own unique ways of pushing through. Because this is the exact moment when the character gets made. Ray Dalio calls it the abyss. Ben Horowitz names it The Struggle. Both are right: this is where greatness comes from.
For me, nature has been of great help. And generally slowing down and doing some physical work like cleaning my place, organizing stuff, or cooking (only if you enjoy it). Drawing works like magic. I think everything related to learning new stuff works. 
What's important is the mindset: you gotta instill this beginner's mindset into your head and be excited about learning new stuff, not being afraid of its complexity, or how long it will take to become an expert.
This is where I get stuck all the time, and it's a dangerous place cause those questions like "What's the point of learning biology from scratch if I'm not gonna be even close to top people in the field?" are purely rational. And if you will be purely rational all the time, you won't do anything in life.
P.s. Some cooking of mine (trout steak with grilled plantains and parsley):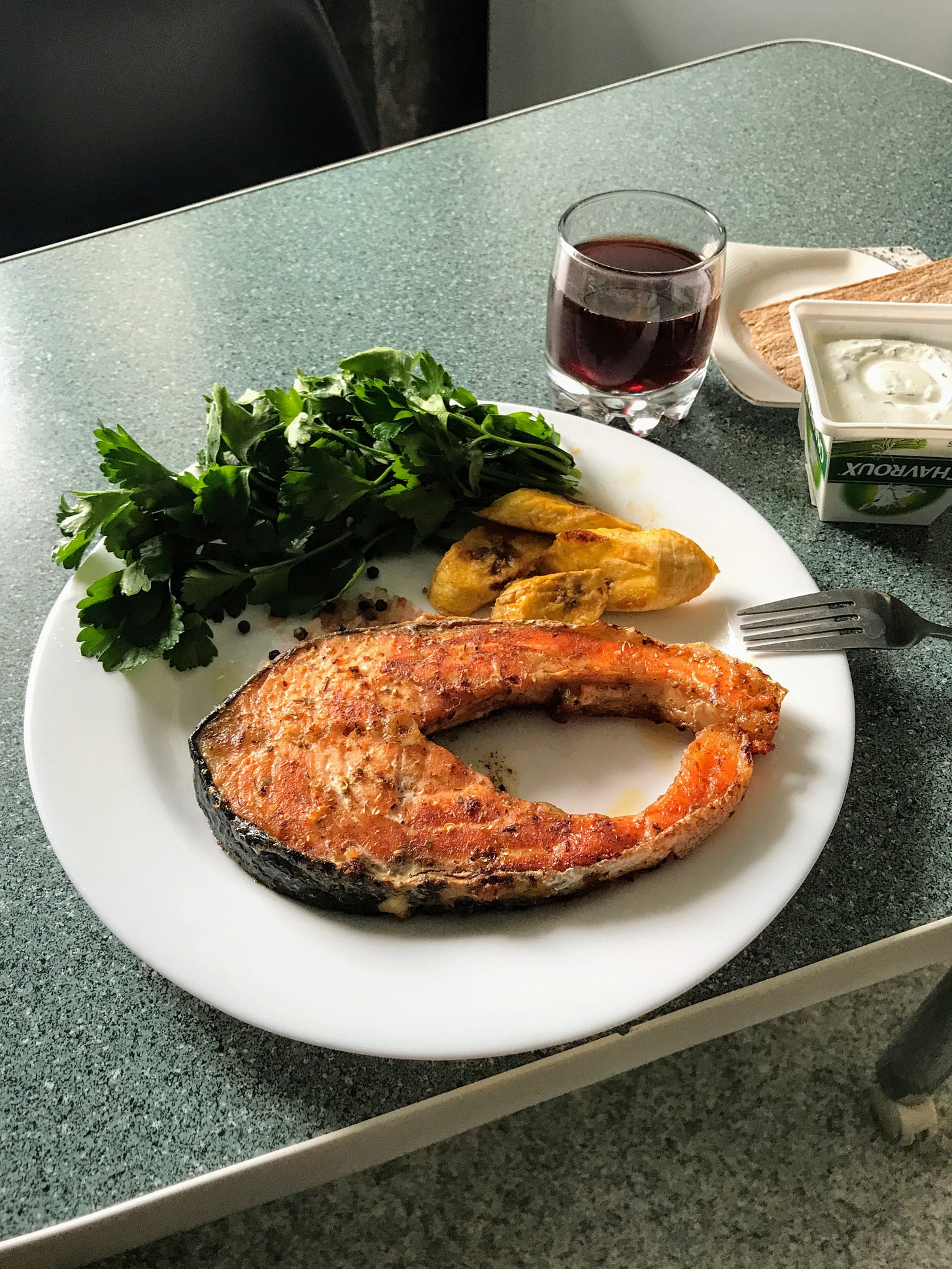 ---
Writing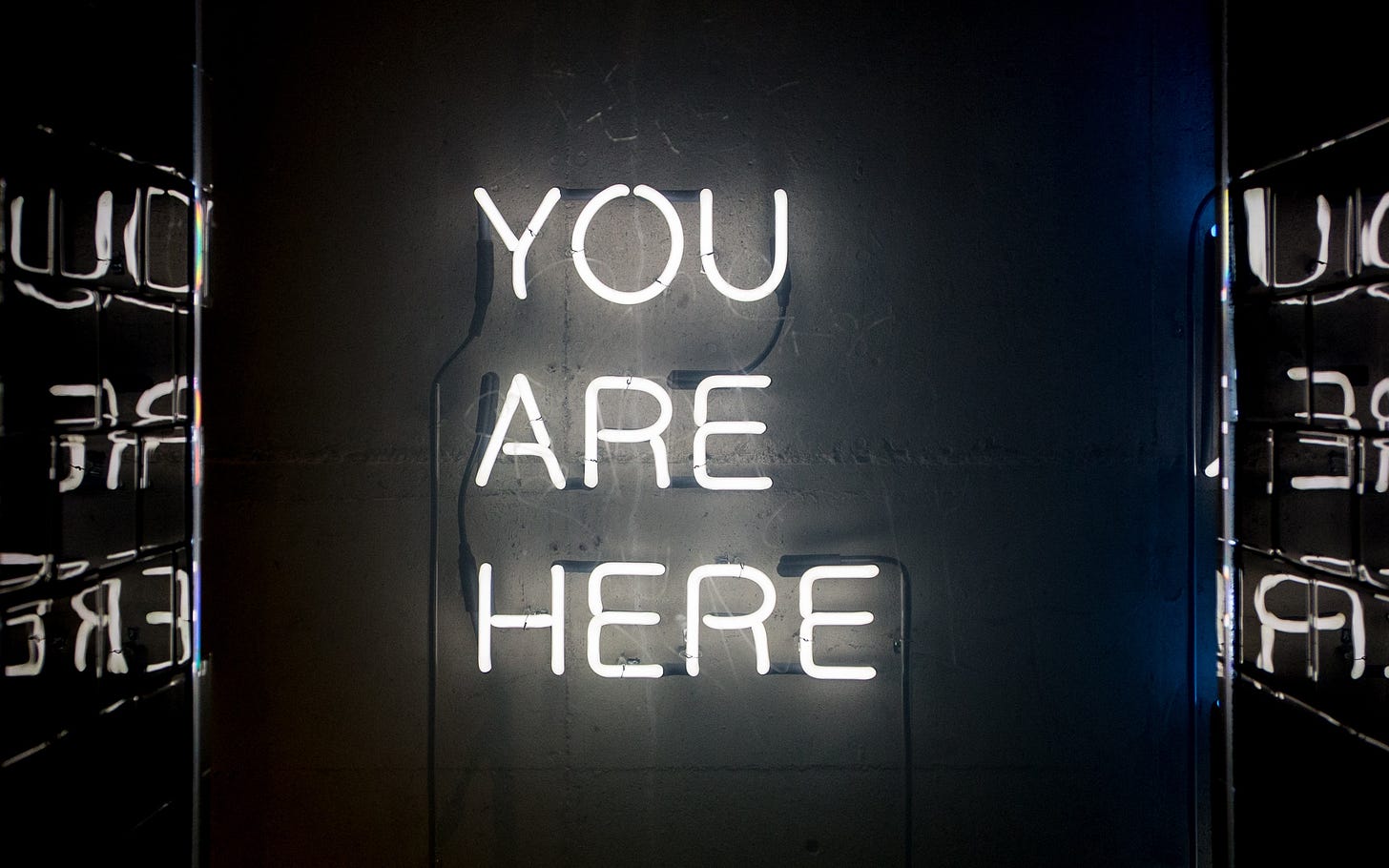 I published a short story on why it makes sense to focus on this current moment and not worry too much about problems yet to come.
Books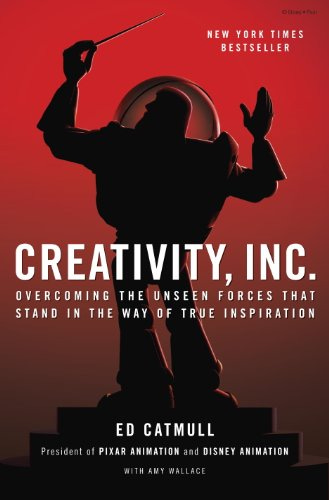 This is one of the best books I read last year.
Ed Catmull co-founded Pixar Animation before writing this book. He covers how to come up with new ideas, how to manage creative teams, and Pixar's unique approaches to solving creative problems.
What stuck out:
Give a good idea to a mediocre team, and they will screw it up. Give a mediocre idea to a great team, and they will either fix it or come up with something better. If you get the team right, chances are that they'll get the ideas right.

Too many of us think of ideas as being singular, as if they float in the ether, fully formed and independent of the people who wrestle with them. Ideas, though, are not singular. They are forged through tens of thousands of decisions, often made by dozens of people.

In the end, if you do it right, people come out of the theater and say, "A movie about talking toys—what a clever idea!" But a movie is not one idea, it's a multitude of them. And behind these ideas are people.

Pixar films are not good at first, and our job is to make them so—to go, as I say, "from suck to not-suck." This idea—that all the movies we now think of as brilliant were, at one time, terrible—is a hard concept for many to grasp.

People who take on complicated creative projects become lost at some point in the process. It is the nature of things—in order to create, you must internalize and almost become the project for a while, and that near-fusing with the project is an essential part of its emergence.

We believe that the most promising stories are not assigned to filmmakers but emerge from within them.

(On feedback) A good note says what is wrong, what is missing, what isn't clear, what makes no sense. A good note is offered at a timely moment, not too late to fix the problem. A good note doesn't make demands; it doesn't even have to include a proposed fix. But if it does, that fix is offered only to illustrate a potential solution, not to prescribe an answer.

(On culture) There's a quick way to determine if your company has embraced the negative definition of failure. Ask yourself what happens when an error is discovered. Do people shut down and turn inward, instead of coming together to untangle the causes of problems that might be avoided going forward? Is the question being asked: Whose fault was this? If so, your culture is one that vilifies failure. Failure is difficult enough without it being compounded by the search for a scapegoat.

(On creative process) While the process was difficult and time consuming, Pete and his crew never believed that a failed approach meant that they had failed. Instead, they saw that each idea led them a bit closer to finding the better option. And that allowed them to come to work each day engaged and excited, even while in the midst of confusion. This is key: When experimentation is seen as necessary and productive, not as a frustrating waste of time, people will enjoy their work—even when it is confounding them.

(On management) Management's job is not to prevent risk but to build the ability to recover.

(On work) The first step is to teach them that everyone at Pixar shows incomplete work, and everyone is free to make suggestions. When they realize this, the embarrassment goes away—and when the embarrassment goes away, people become more creative.

Even though copying what's come before is a guaranteed path to mediocrity, it appears to be a safe choice, and the desire to be safe—to succeed with minimal risk—can infect not just individuals but also entire companies.

Companies, like individuals, do not become exceptional by believing they are exceptional but by understanding the ways in which they aren't exceptional. Postmortems are one route into that understanding.

To have a "not know mind" is a goal of creative people. It means you are open to the new, just as children are.

When a new company is formed, its founders must have a startup mentality—a beginner's mind, open to everything because, well, what do they have to lose? (This is often something they later look back upon wistfully.) But when that company becomes successful, its leaders often cast off that startup mentality because, they tell themselves, they have figured out what to do. They don't want to be beginners anymore. That may be human nature, but I believe it is a part of our nature that should be resisted. By resisting the beginner's mind, you make yourself more prone to repeat yourself than to create something new. The attempt to avoid failure, in other words, makes failure more likely.

(On leadership) The director's job is to say, "Land is that way." Maybe land actually is that way and maybe it isn't, but Andrew says that if you don't have somebody choosing a course—pointing their finger toward that spot there, on the horizon—then the ship goes nowhere.

"It's a huge lesson: Include people in your problems, not just your solutions."

As we've discussed, people often try to overcome this fear by simply repeating what has worked in the past. That leads nowhere—or, more accurately, it leads in the opposite direction of originality. The trick is to use our skills and knowledge not to duplicate but to invent.
Curiosities
Why I get more done when I work fewer hours?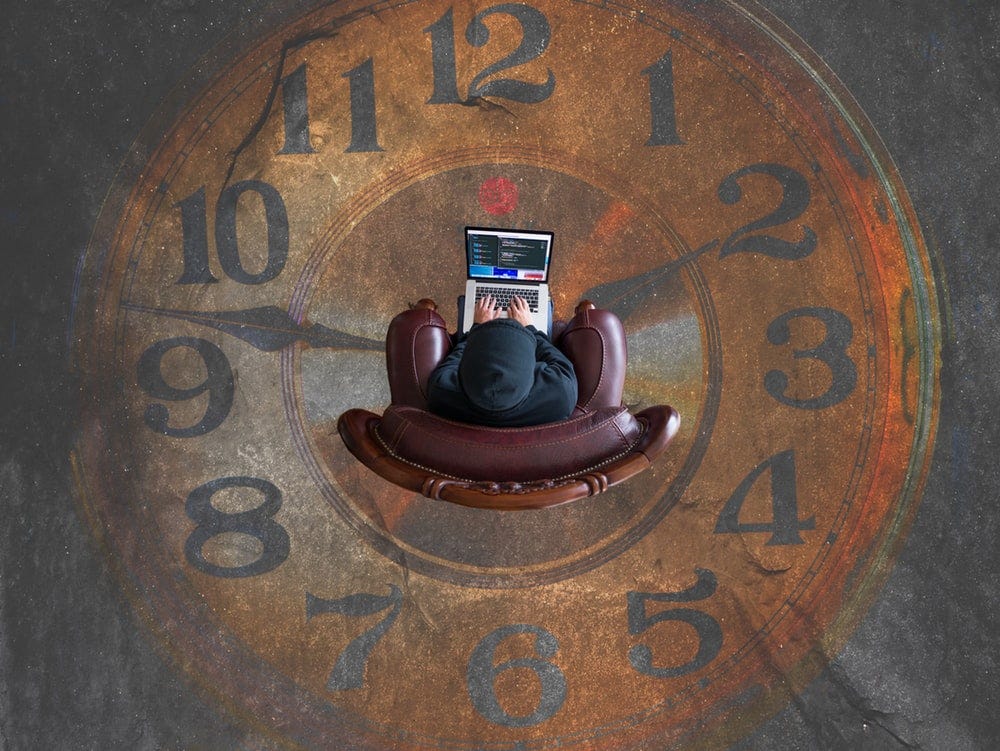 This one has been sitting on the back of my head for quite some time already. In almost all cases, I make more progress when I work less. 
And it does make sense on some intuitive level: if you have less time available, you can only do the most essential stuff. Whereas if you have more time, then you'll either be procrastinating till the end of this timeframe and then do the work, or you'll try to fill in more units of work than you can actually do. And if you combine the two, what usually happens is that I start slamming the easy stuff first, like sending an email to someone, and then I end up having this huge, gargantuan task in front of me, and I'm like, "Shit."
Another reason for getting more done in less time might be in the theory of constraints. Humans perform exceptionally well in stress environments and get stuck when they have a lot of freedom. This is somewhat counterintuitive, cause if you're free to do whatever you want, then you should be able to get more done because you can 1) focus on exciting things and 2) get more of them done. But it just doesn't work that way. Almost all famous scientists had day jobs. Because they'd go nuts if they were spending all their time on the problem they were working on (even neurologically, this is not the best way to solve problems). 
This leads us to the next speculation, which is more exciting and less obvious:
If adding more units of time is not the solution to getting more done, then there should be some local maximum when you're most productive.
Because it's obvious that if you don't throw a fishing rod, you won't catch any fish at all. I also think this perfect balance is very subjective and very domain-dependent. If you work in a physical domain, then, of course, your productivity is a linear curve that flattens at the top because there's a natural limit of how many units of work you can do per unit of time.
But it gets really interesting if we take an intellectual domain like startups. It's very non-linear, but there should be at least some local maximum. And the only way to discover it is to do experiments.
Anyways, I think Parkinson's Law still applies:
"Work expands to fill the time available for its completion."
Quotes
I'll leave you today with this quote from Mark Twain:
"I am an old man and have known a great many troubles, but most of them never happened."
Don't worry too much,
Vasili