A Letter to A Friend (1/19/20) — Happiness
Hi friend,
I turned 24 this week.
But I won't bother you with "the 24 things I've learned" kind of stuff. You'll learn them yourself.
Instead, I want to tell you about happiness.
I hope my kids will read this letter someday.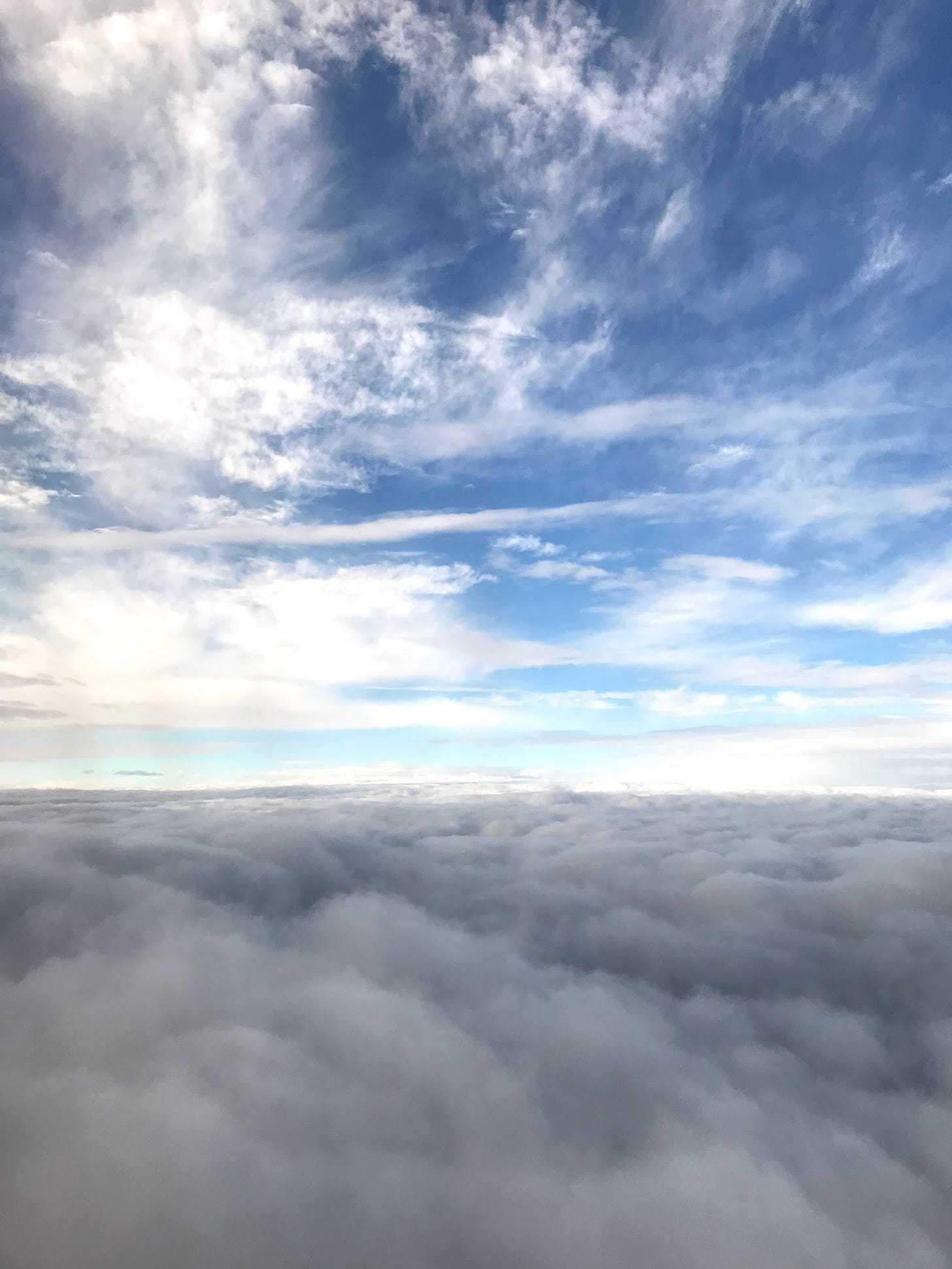 ---
Happiness is a default state.
It's always there. Like a blue sky on a foggy day. You know it's there, but you need to somehow get through the clouds to see it. Or you can wait for tomorrow, and it will come out by itself.
Happiness is like sleep in that sense. It's hard to fall asleep if you try to force it. But it will come if you let it go.
We only have words for things, so it's hard to describe how I feel when I'm happy.
But I'll try.
The time freezes. I know with certainty that everything will eventually be alright. I will be successful by all means. I almost feel like I know what the future holds for me. But I also feel success doesn't matter much to some higher sense. I feel how fleeting and unimportant my problems are. 
"This too shall pass."
I still don't have a recipe for getting through the clouds whenever I want. But when I realized that it's always there, I started seeing the world differently.
I started feeling like a character in my own game. I began observing myself and detaching from the first-player mode more and more. I also realized that I'm the one who's playing the game.
I didn't feel happy in a luxurious Sand Hill Road office, waiting for my meeting with one of the best venture capital firms in the world. But I felt it so strongly when I was sitting barefoot on a train station in Beijing at 4 am and watching the dawn.
It's not about hard work, money, status, or anything physical. It's something else.
I found my happiness in freedom.
The freedom to do what I want to do, not what I "need" to do.
To me, happiness is what Benjamin Button describes here:
"For what it's worth: it's never too late or, in my case, too early to be whoever you want to be. There's no time limit, stop whenever you want. You can change or stay the same, there are no rules to this thing. We can make the best or the worst of it. I hope you make the best of it. And I hope you see things that startle you. I hope you feel things you never felt before. I hope you meet people with a different point of view. I hope you live a life you're proud of. If you find that you're not, I hope you have the courage to start all over again."
I hope you'll find yours.
 Vasili