A Letter to A Friend (1/26/20)
Growth Class, Invisible Progress, Memory Palace.
Hi friend, 
This week we had lunch with a famous restaurateur here in London. They have 19 places here, along with some in New York and Singapore.
I had the best steak in my life. When we finished eating, I asked how he comes up with new ideas for places.
"Honestly, 18 years in, I still don't know what's gonna work. And I don't think great ideas matter that much. It's really exciting to fuck around and brainstorm world-changing ideas, but in reality, it's all about the work that starts after you open a place. That's what makes a real difference."
It took him 12 years to build the restaurant we were eating at. Some things take time.
Here's what's up.
P.s. Finished furnishing our office — it looks cozy now: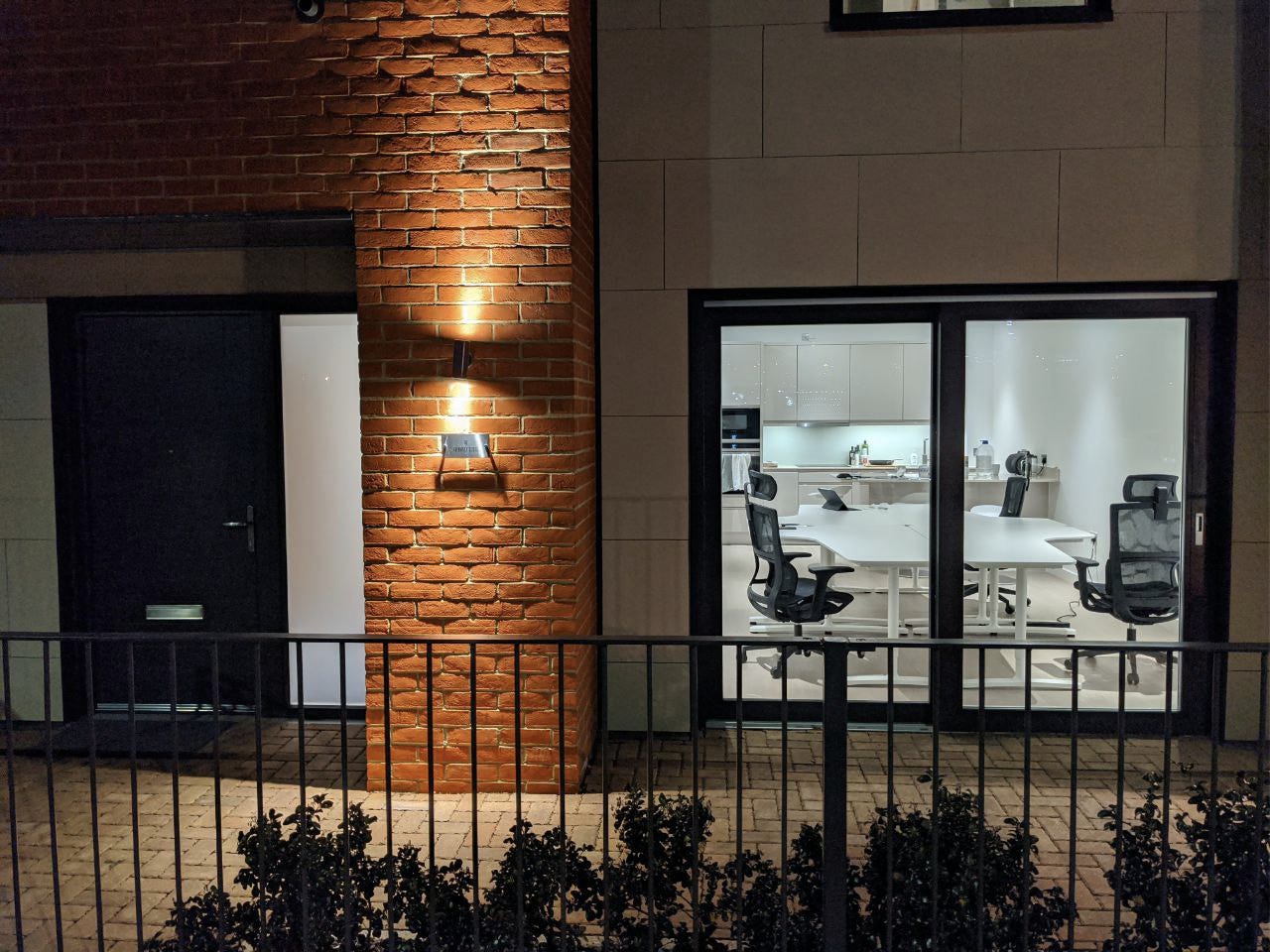 ---
Learn
How to grow your startup faster?
If you're a founder and you have a launched product, your #1 job is growth. And if you're a first-time founder, this can be a nightmare. Because you don't know a damn thing. 
This is where Demand Curve comes into play. These guys teach you how to grow your company. They're also a YC co, which stands for quality. 
I'm in the middle of the full program, and I have recommended it to everyone I could. It's not cheap. But it's the best investment I've ever made. You can take a look at the DC course here. They offer the first day for free. Give it a go.
The most valuable part for me was the Value Props section. It really changed the way I think about growth from "let's set up some ads" to first figuring out why customers would want to buy our product and then building out every element of our growth strategy from there. I love the thinking behind it.
I don't work for Demand Curve, I'm not paid by Demand Curve, and I get nothing for writing a whole section about the program here. I just really like it and want more people to use it, so they make money and keep growing.
Think
How to make progress visible?
Most days, I feel like I'm not moving forward.
I work long hours. And then some more. But I don't have an immediate response from the system. The only reward is getting tired.
I've thought about this problem for quite some time.
But a few days ago, I've figured out a simple idea that might help you make progress more tangible. So that you can get more done without getting frustrated about not seeing results.
If you think about it deeply, it simply cannot be true that you're not making progress most of the days. Because if it's true, then it implies that all your progress is being made in a relatively short time frame. Which is impossible in most areas.
So let's rephrase it.
We are not "not making progress." It's just that most of the time, the progress we're making is invisible.
Now let's get down to earth with a few examples. 
Take the gym. If you've ever tried building six-pack abs, you know that it doesn't feel like abs are getting any more visible day-to-day. But then, suddenly, they show up. 
Woah. Invisible progress right there. 
So by knowing this idea, you might tie up your progress measurement to something different than binary "abs / no abs" metric. It might be something like # of minutes you do the abs training per week. In other words, it's important to pick the right metric to track to stay motivated. (Btw, it's the same with losing weight. Choosing the goal in pounds decreases the likelihood of achieving it approx by 10x)
Take creative problem-solving. If I give you a complex problem to solve, you might spend weeks pushing your head against it with no results. But that doesn't mean you're not making progress, right? 
We know how it happens. You've tried solving it numerous times, failed miserably, and then you're taking a shower the next morning, and an ingenious idea pops up right when you put the soap on your hair.
But if we take another person and make him not spend hours pondering about the problem, he won't get an insight. So it might be better to track progress in # of notes you created with thoughts about the problem or # of hours you spent thinking about it. 
My favorite example of this principle is nature.
Here's how James Clear describes it in Atomic Habits (I do recommend the book):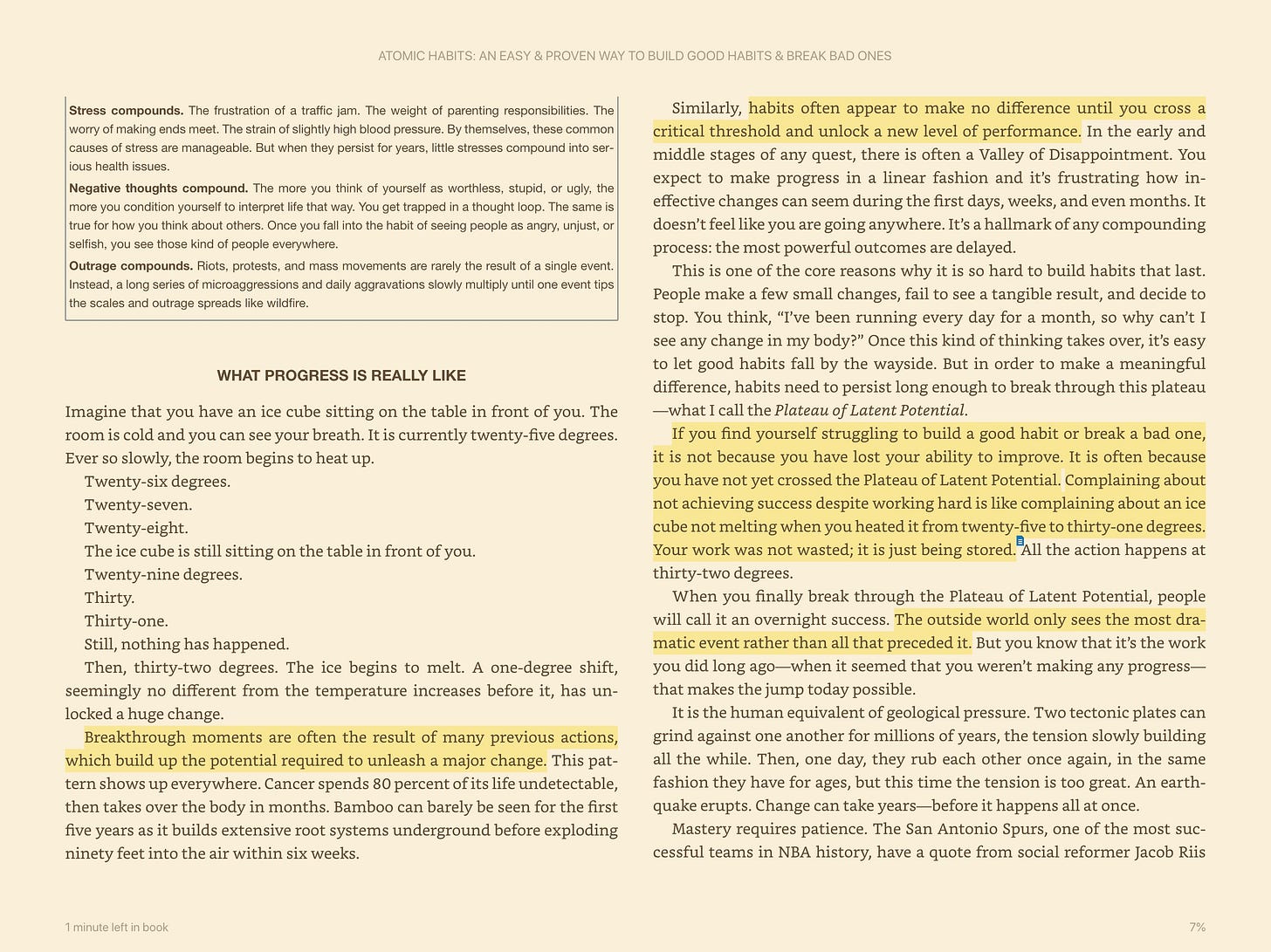 To sum it up:
"When you finally break through the struggle, people will call it an overnight success. The outside world only sees the most dramatic event, rather than all that preceded it. But you know that it's the work you did long ago—when it seemed that you weren't making any progress—that makes the jump today possible."
If you're a visual person, here's another way of thinking about it: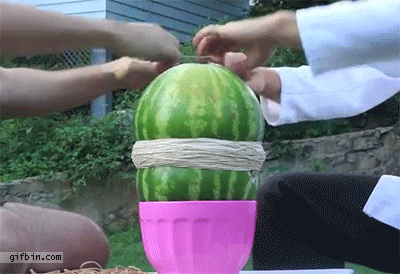 Just keep this idea in mind. It'll help you push through the struggle.
Work
How to solve problems in the tube by building Sherlock's memory palace in your head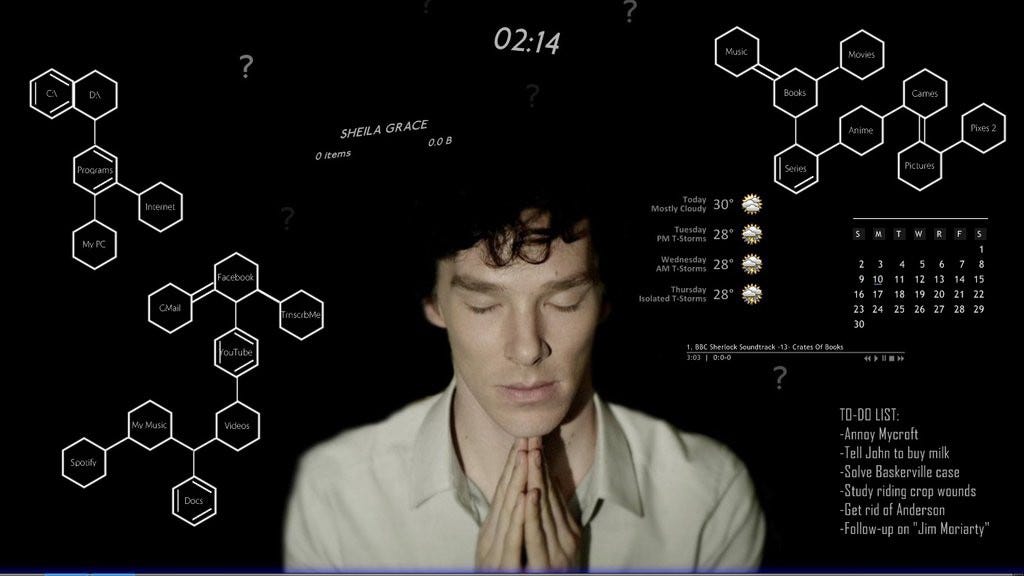 I know the headline sounds dumb. Sorry about that. 
If you've read through the previous section, you're already familiar with this idea of nonlinear progress. If you haven't, please go read it first. It'll help you understand the concept behind memory palace better.
Process work VS Creative work
To begin, let's make something clear. There are two types of work in the world. 
There's Process work. 
That's when you slash tasks left and right, send hundreds of emails, make calls, assemble bicycles, cut wood, or whatever. 
Process work is the type of work where you need to be productive to get more done. And productive in this case means simply focused on the thing. 
If you're a woodcutter, then the more time you spend cutting wood and not procrastinating (say, writing this email), the more you get done. Dead simple.
To achieve this dreamland, some years ago, a guy named David Allen came up with an idea called GTD.
GTD stands for Getting Things Done. If you've never heard of it, GTD is a methodology for organizing your life so that you get more done with less stress. "Stress-free productivity." This is how they call it.
Thus far, you probably have smelled a slight note of disappointment in the way I write about GTD. 
Don't get me wrong, GTD is terrific. It's a great idea and an adorable system which makes you think less. It works great. 
Until you enter the Creative work land.
What do I mean by Creative work? 
Well, it's everything where you can't do the thing when you want to do it and have the time to do it.
Inventing a new space engine. Coming up with an idea for a startup. Even writing this newsletter.
Anything that requires what people call "a new idea" or "an insight."
What's up with that? And why does GTD fail here?
Because you can't force an insight to happen. You can sit for a week starring at the task in front of you. You try really hard. But you just don't know how to solve the problem. It sucks butt.
How to Do Creative Work
So what do you do in that case?
Obviously, the problem is solvable. Some dudes solve a good bunch of creative problems per day. So they must've figured something out.
The only way I know to do great creative work is to take an attack on it, fail miserably, and then let it go. Just. Let. It. Go. Don't try to push through the wall and figure it all out. It just doesn't work that way.
This is why you hear these weird stories about how people come up with ingenious ideas. In the shower, when taking a walk, or, god forbid, while having sex (please don't get up and pull out your notebook to write it down).
I hear you asking: is there anything we can do to speed this up? (Despite having more sex, which might have excellent second-order effects as well).
Yes, there is. 
Let's come back to the progress idea from the Learn section for a second. It might be wise to set up some metrics to ensure you're actually making progress on the problem. Because some nuts can be too tough to track.
What's a useful metric for creative work? I think it boils down to the number of times you approach solving the problem (I assume your thought process is OK; if not, ping me, and I'll help you with choosing the right tools for thinking).
And I've got a few tools to help me do that.
The Memory Palace
If you've seen any Sherlock movies, you know what I'm talking about. If not, let me explain briefly how it works. 
Memory Palace is a technique for remembering more things by visualizing a "palace" in your head. A palace that has different rooms. Or a library. And each room in that palace is a separate idea you want to remember.
It works because our brains are wired this way. We just can't remember bullet points. But brains are surprisingly good at remembering routes through spaces (this has been tested numerous times).
Why does it matter for Creative work? And what's up with the London tube?
Well, to solve a creative problem, you gotta make many shots on goal. You're not gonna do that from the first try if the problem is somewhat challenging. So it comes down to how many times you actually think about the problem.
But let's face it. Thinking sucks. It's hard to do proactively. And if you're in the office, it sucks even more. People are running around. Every now and then somebody demands your attention. So you either need to build specific time blocks into your schedule (which looks like you do nothing to other folks — just a word of caution), or you need to come up with a process to think when you're not at work.
The best way I've found so far is to think whenever I commute somewhere. Yes, loud people are screaming around. But noise-cancellation makes the world much better. You can close your eyes, sit back, relax, and start thinking.
This is how I do it. 
I visualize a long narrow hall, painted in white. The hall has symmetrical doors on both sides. 
Each door leads to a room, which is a different topic in my head (for example, our business). 
Each room has a white bookshelf in the middle (I just love white color; it doesn't help with thinking in any way whatsoever).
Each bookshelf has some shelves. A shelf is an area I want to think about in this particular context (room). For my business example, the shelves examples are the problem we're working on, this year's plans, or the community we're building. 
Each book has really thick pages. I don't count them. But each page is like a canvas and has one problem (thought) on it. The canvas is like a big triangle, where each corner represents a different idea.
Whenever I want to think about some new ideas related to this problem, I open a new, blank page of the book and draw this triangle of thoughts right there.
I understand that this may sound crazy. 
So let me give you an example of how I used it today.
I entered the hall and turned right. The first room on the right has "Business" plate on its door. I entered the room.
I came closer to the bookshelf. I looked at the bottom shelf. "The Problem." I picked up the first book from the Problem shelf.
The book already has got some pages filled in. I quickly went through them, refreshing my previous thinking on the problem. The last page ends with a combination of methods to lose weight on the left and some accountability tools on the top.
And then I remembered that yesterday when ordering food I thought that the solution might be around accountability for daily choices. If you make a healthy choice every time you get to eat something (this might include not eating at all), then you'll eventually lose weight. 
Excited, I turned the page.
I visualized the idea as follows. On the left was the daily choices thing, on the top sit a collection of methods that can help with making the right choice at the moment, and on the right side of the triangle was the best method I've come up with so far, which is having an accountability partner. 
I closed the book. Went from the room and exited the hall. I opened my eyes again. 
"The next station is Colindale." 
P.s. Another way to do creative work is to have a tool that does this idea-generation process for you. I think I've found a good one that works just as my brain does. Ping me for an invite.
---
I'll finish this one with something I read recently that really stuck: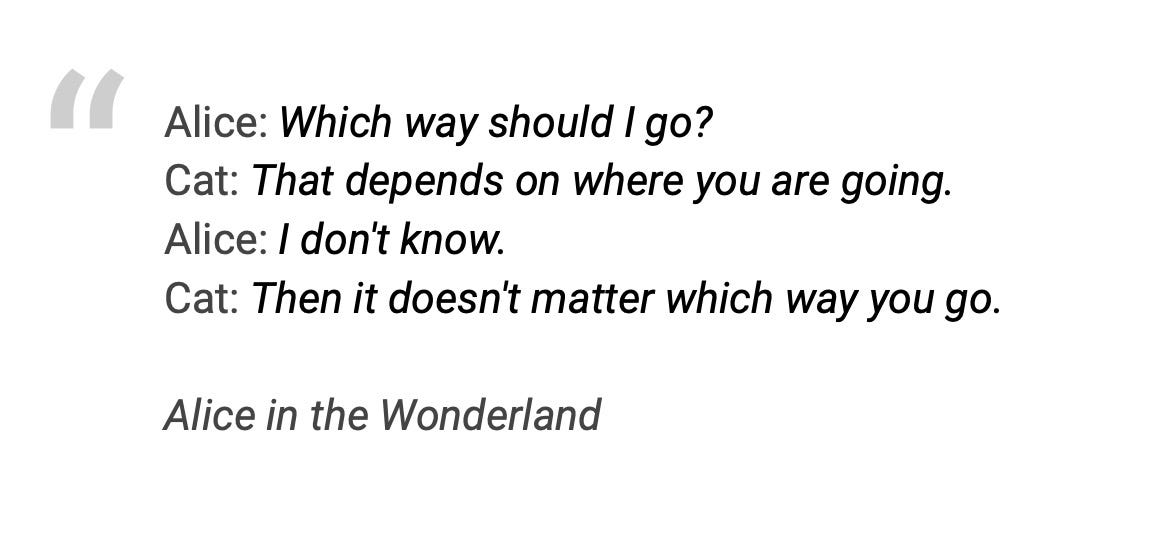 Have a great week,
Vasili