A Letter to A Friend (2/2/20)
The Science Museum, Sorites Paradox.
Hi friend,
Last weekend I went to the Science Museum of London. It's a giant building near South Kensington tube station. The museum has six floors, each floor size of a football stadium with about seven expositions on it.
I was planning to go through at least three floors. Four hours later, I found myself finishing the first gallery.
The gallery was about the evolution of steam engines.
It tells the whole story of how James Watt came up with the first one that worked, how he found his business partner, Matthew Boulton, and how together they co-founded an incredibly profitable venture that changed how the world works. I loved it.
Why this is important? I'll quote Patrick Collison, the CEO of Stripe:
John Lilly: You also are known for reading a lot of history (including physical books), why do you think it's important to study history?

Patrick Collison: It's a way to cheat. You could try to pound your head against the wall and think of original ideas — or you can cheat by reading them in books.
Below is a short version of how steam engine technology evolved with some learnings in the end. I hope you'll like it.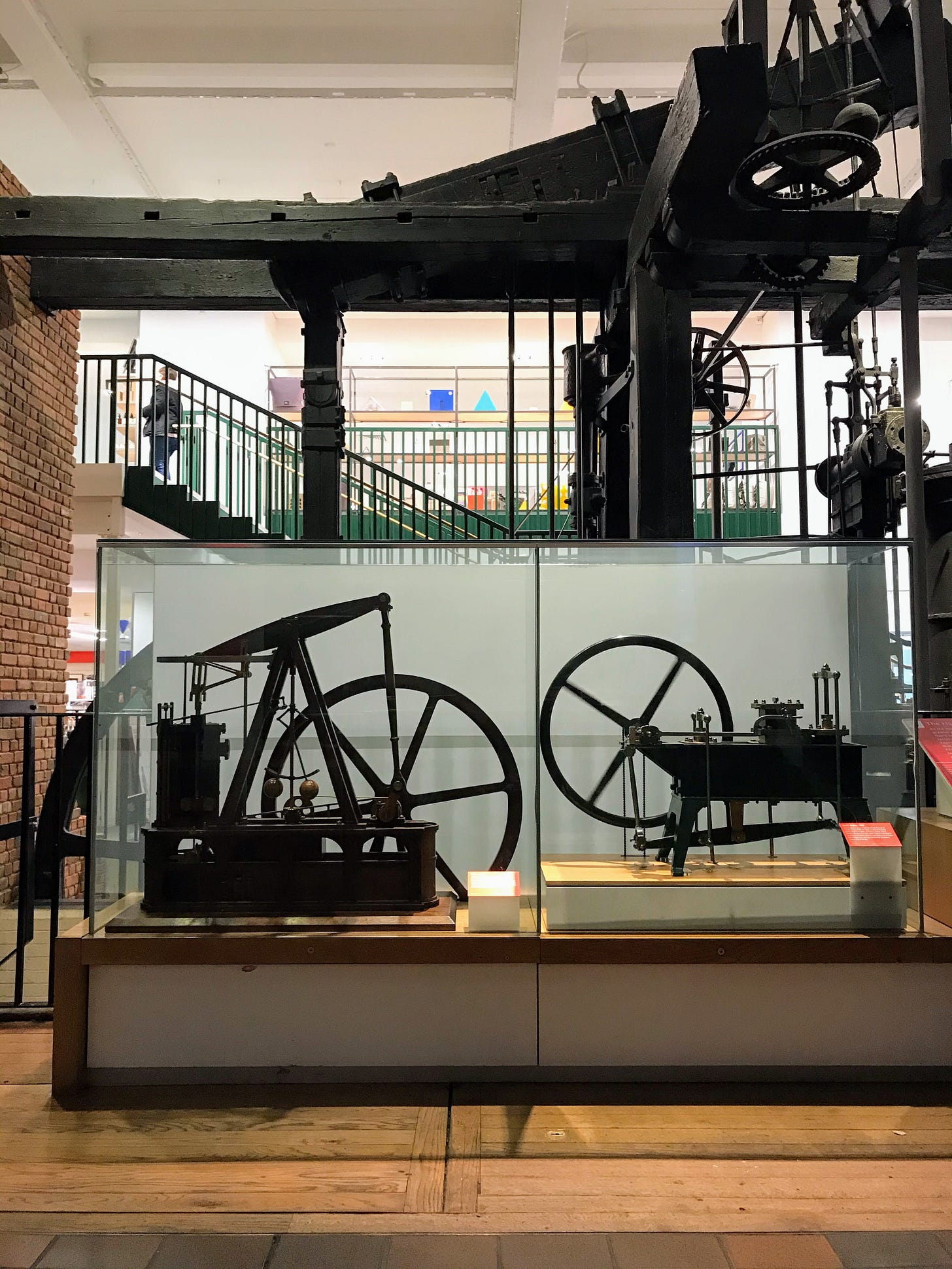 ---
Learn
History of the steam engine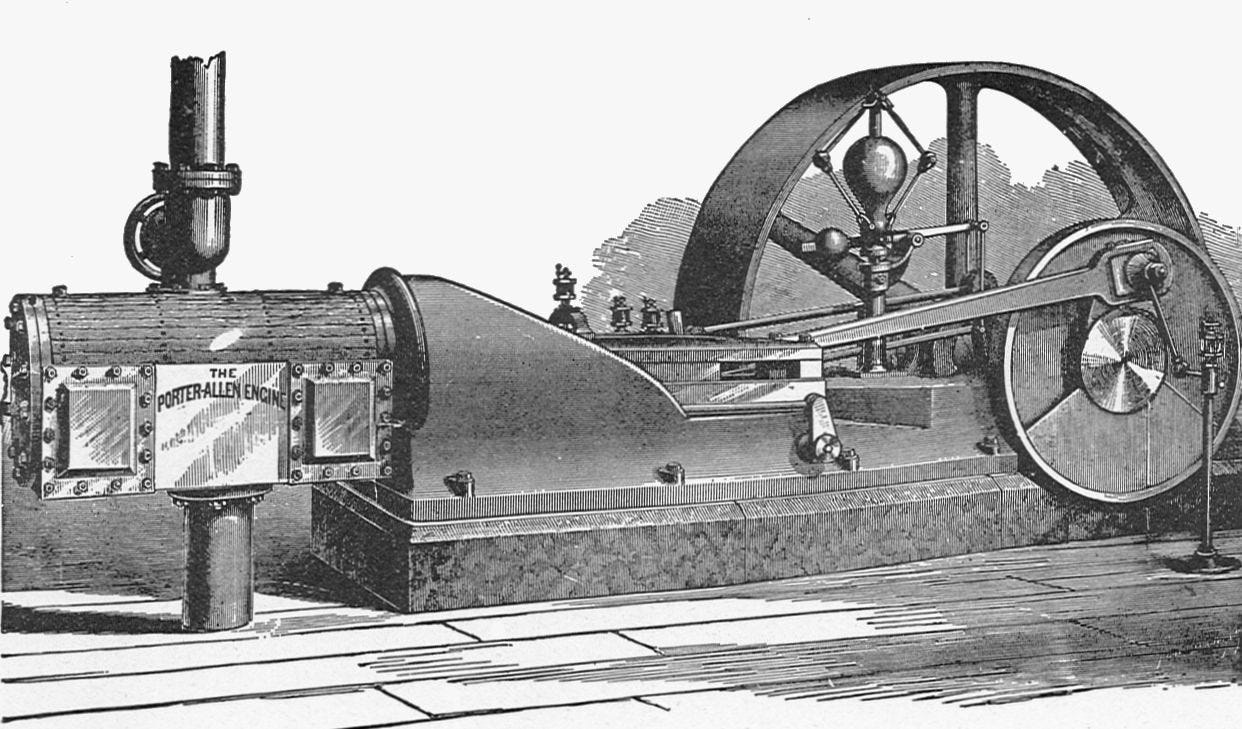 Before James Watt, steam engines were a joke.
They were inefficient, required too much space, and killed people by bursting every now and then.
Watt built the first one that really worked.
He figured out that 80% of the steam used by the engine was wasted. In previous models, every power stroke was started with a spray of cold water, which cooled the walls of the cylinder. They had to be reheated each time. Watt created a separate condenser, which stored cold water beside the power cylinder. So that the power cylinder remained at operational temperature, and the system was ready for another stroke as soon as the piston was pulled back to the top.
After six years of hard work, he had a working model in 1765. He was 29 by then.
But hardware is hard. Watt needed money to bring it to the market. After his first co-founder ran out of money, he started looking for a new partner.
And in 1768, he first met Matthew Boulton.
Boulton was a Birmingham entrepreneur who made his fortune by manufacturing buttons, coins, and other small metal products. He was also a member of the Lunar Society, a group of men who met each month near the full moon and talked science. Later, the Society has been given credit for laying down the groundwork for the Industrial Revolution.
Boulton was a business buff. He quickly figured out steam engines not only could power his manufactory but also that they could start selling them to everyone else who needed energy. So he convinced Watt to move to Birmingham and start a company together.
9 years after having his first working prototype, they thought the steam engine was good enough to be released.
The next two Boulton's moves were genius.
First, he figured out he could put all his businesses under one roof and set up many steam engines to power the whole thing. In four years, they built the Soho Factory, which attracted visitors from all over the world. Once Soho gained enough popularity, Boulton quickly realized that they could make much more money by licensing steam engines than by building their own manufacturing.
Second, he patented the engine again. Watt had had a patent before, but it elapsed by 1775. Boulton managed to lobby the Parliament to extend Watt's patent until 1800.
In five years, the firm produced about 450 engines. In Boulton's own words to a Soho visitor, "I sell here, sir, what all the world desires to have—POWER."
But as the factory grew, they started running into problems quickly. It was hard to find the right talent because the field was so new. So they decided to train their own engineers. How?
They wrote a book on how to do that. Here's how it looked. And boy, it paid off.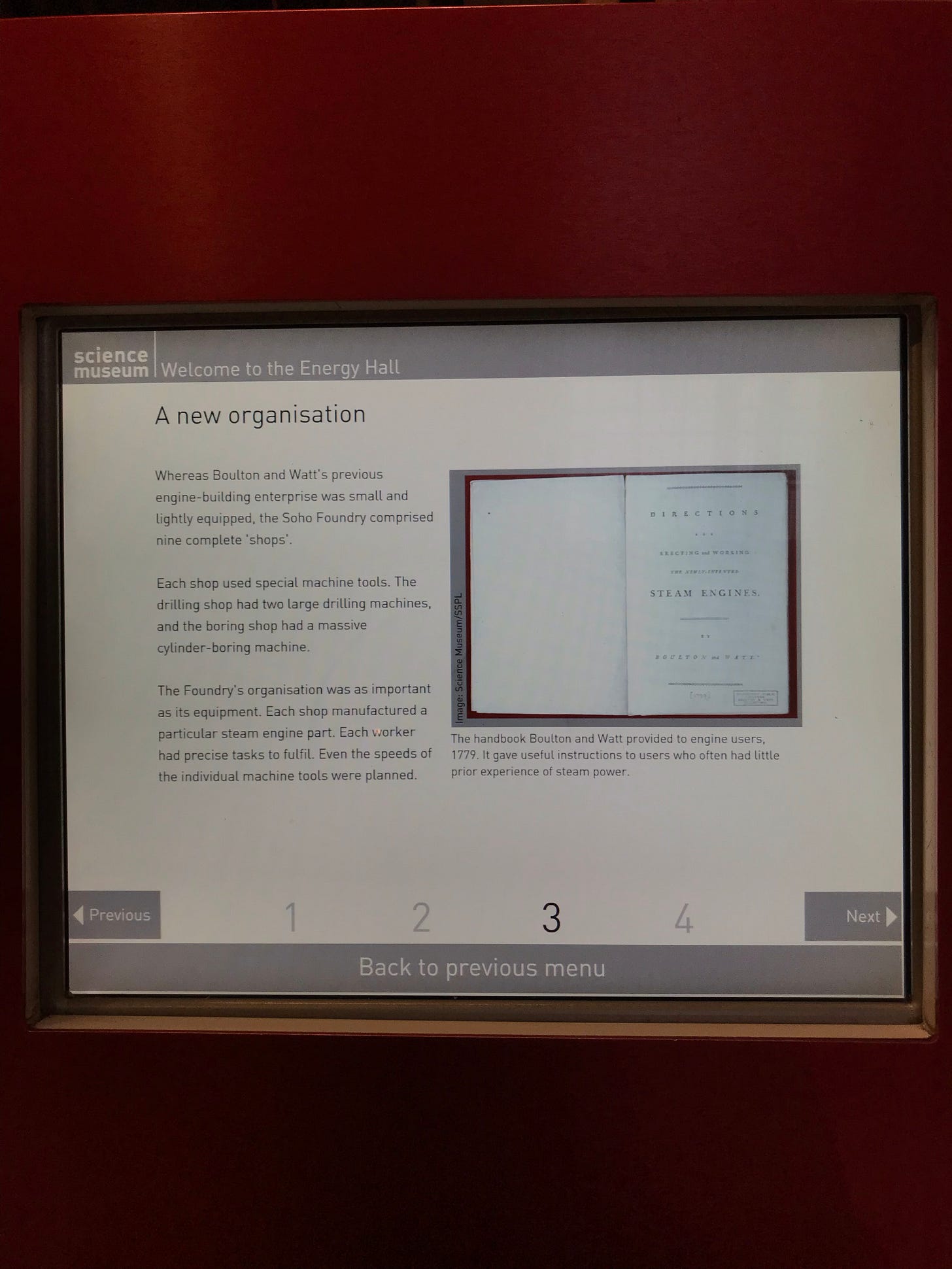 10 years later, Watt's employee hit the second inflection point in the world of steam engines.
He realized that building bigger engines wasn't the answer. High-pressure steam was.
High-pressure steam means creating a pressure in the tube so that the steam comes out faster and generates more power. It was a brilliant idea. But it didn't become mainstream the day it was born. High-pressure steam engines turned to be dangerous. They blew twice as often, and the number of deaths had grown to a point where people were not buying them anymore.
But Watt was envious that he wasn't the one who came up with an idea. So he vetoed the production, and Soho stuck to the plan of producing Watt's original model. That's why Watt wasn't the first one to make high-pressure steam work in England.
Richard Trevethick was.
The son of a mining captain and born in the mining heartland of Cornwall, he realized that improvements in boiler technology by 1800 made high-pressure steam much safer. The timing was right.
Trevithick's design made the engines smaller and lighter.
Small enough to carry their own weight even with a carriage attached.
And that's when it really took off.
Here's a simple graph. It's GDP per capita growth for the past two thousand years. Guess what the red arrow is pointing to?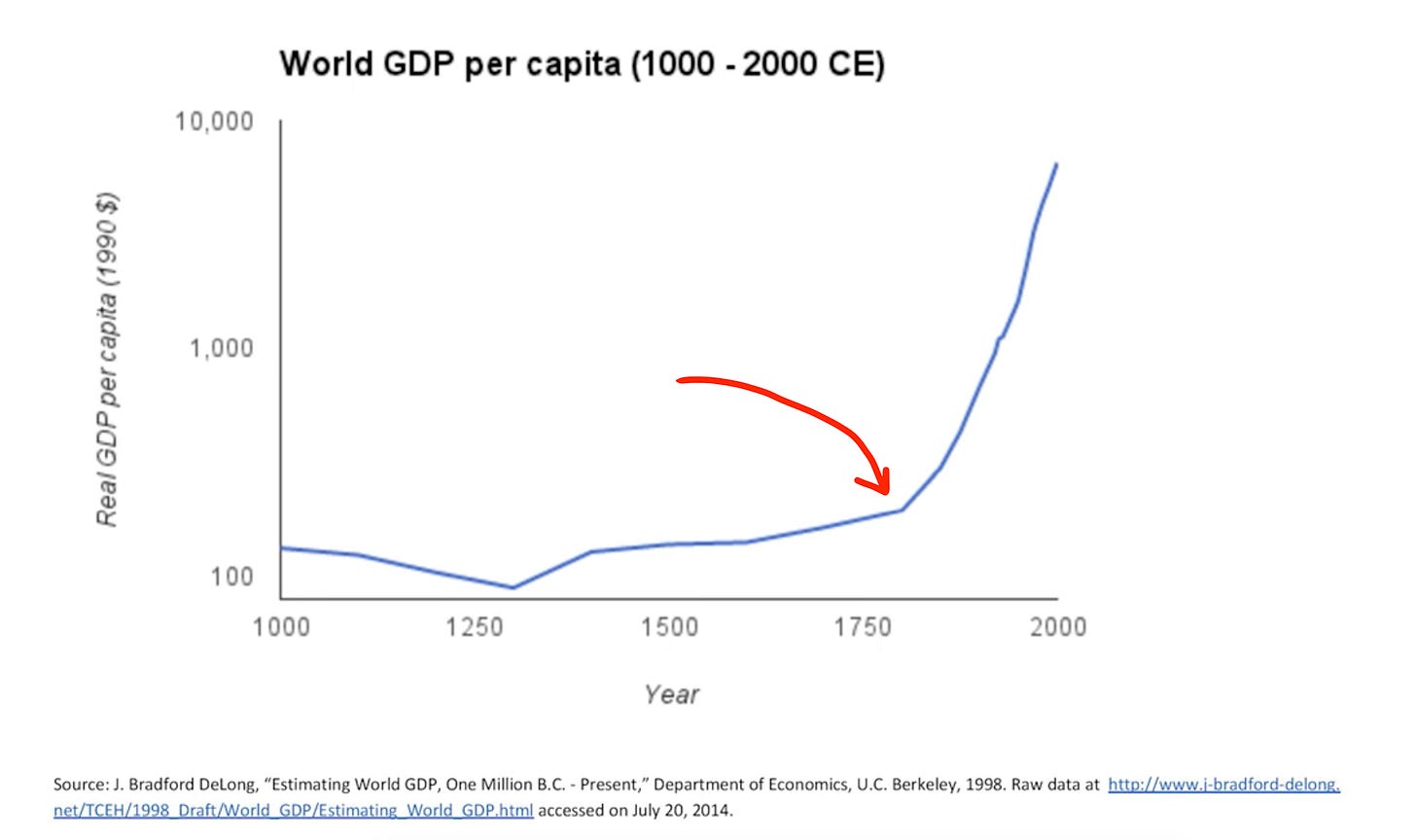 Today, steam power accounts for 80% of the electricity generated in the world.
The engines are modern, safe, and efficient. But the fundamental idea is still the same. That's what real innovation is about.
---
How does this apply to the technology of today?
The adoption curve is the same.
"First they ignore you, then they laugh at you, then they fight you, then you win." — Mahatma Gandhi
It's about finding the right time and believing in yourself enough to stick to it when nobody thinks it's gonna work.
I believe that conversational interfaces and AI are the steam engine of the 21st century. That's why we're working on a 24/7 nutrition coach in your pocket, Heyday. The inflection point is yet to come, but I think we're pretty damn close.
P.s. if you're interested in learning more, here are links to the biographies of people mentioned above: James Watt, Matthew Boulton, Richard Trevethick. I really enjoyed reading them.
Think
Sorites Paradox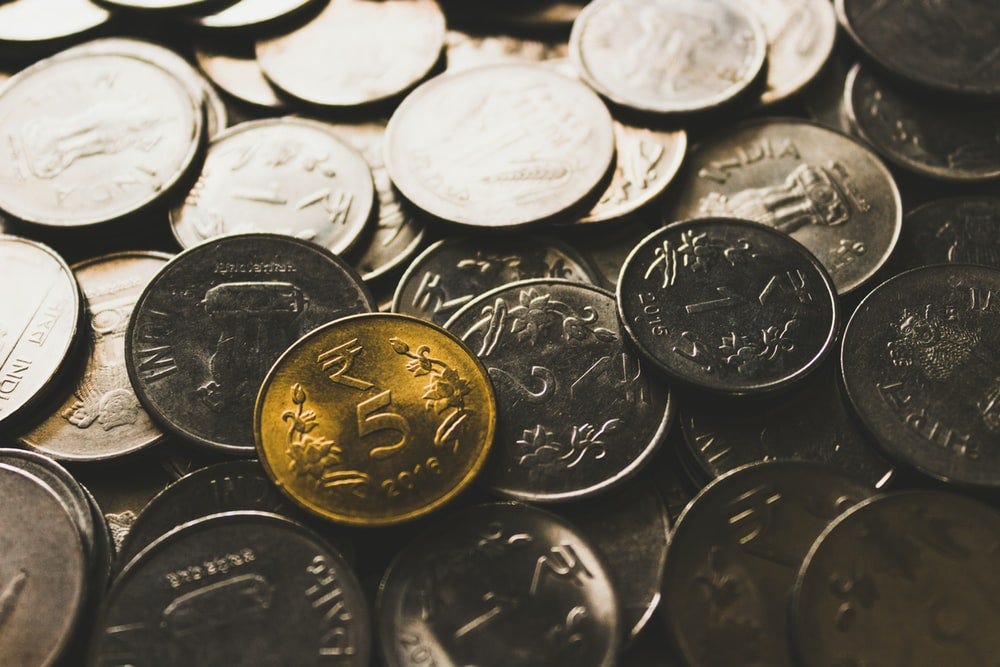 This week I've discovered an ancient Greek paradox, which goes as follows:
If ten coins are not enough to make a man rich, what if you add one coin? What if you add another? Finally, you will have to say that no one can be rich unless one coin can make him so.
The parable resonated with me. Here's how it applies to training, writing, and business:
One pushup won't make you an athlete

One hour of writing won't make you a writer

One hour of working on your own thing won't make you an entrepreneur
Using the same logic, we can conclude that even one push up makes you an athlete. But that's obvious. Most of the time, progress is invisible. It builds up over time.
What's more interesting is how action forms our identity.
Think about it.
Our identity is made up of many small, seemingly inconsequential actions. Each time you decide to do the work, it's like a hammer blow on a hot workpiece is in the grip of a blacksmith.
And since it's hard to believe that Sorites Paradox works in the physical realm (give yourself a high five if you did one push up now) , it's easier to imagine how powerful it can be when applied to the world of identity.
So keep your sword sharp, my friend.
P.s. I went ahead and read all the possible solutions for the Sorites Paradox on Wikipedia. If you're really geeked out, here's the link.
---
I'll end today with my favorite quote of Benjamin Franklin:
"Well done is better than well said."
Walk the talk,
Vasili